This is probably a bad title for this post, because I've never before posted about a particular chair, and I don't plan to have a special "chair day" in the future, but it's all I could come up with!
I saw this really great-looking chair in the March
House Beautiful
, and I honestly thought they had listed the wrong price for it. Or maybe I'm getting so used to overpriced furniture that I've lost my perspective. Anyway, it is $245 at
Restoration Hardware
. LOVE it!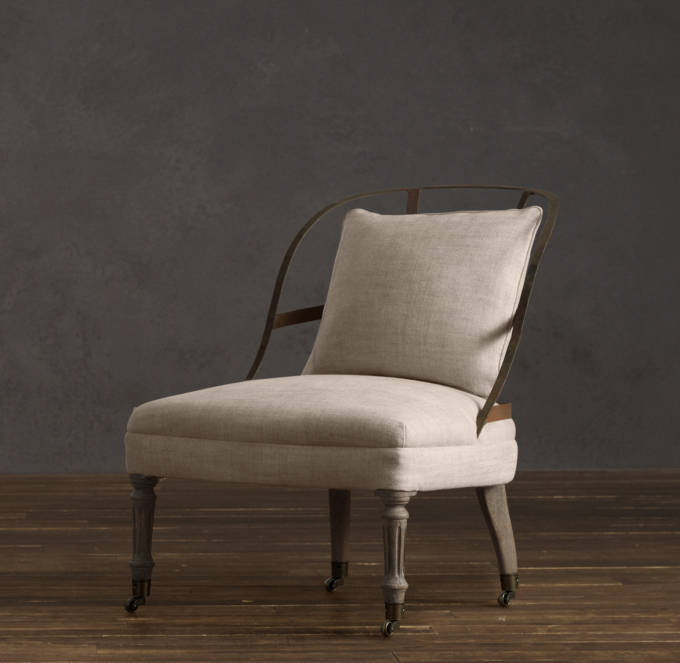 It works with so many styles: the legs make it traditional, the shape and metal back give it a contemporary twist. You could really put it anywhere. Let me know if you buy it!